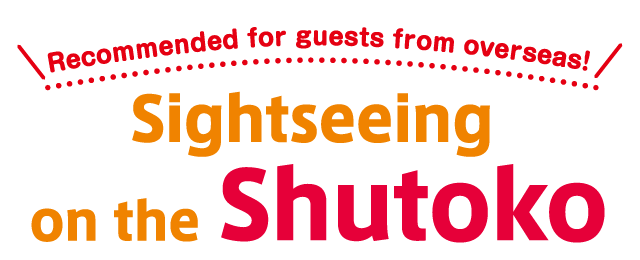 If you plan to take your international guests to some of the many popular locations for enjoying Japan that dot Tokyo and Yokohama, the Shutoko (Metropolitan Expressway) is a convenient way to get around. The drive itself is a memorable event, where guests can enjoy views from the elevated roadway. Your international guests are sure to be pleased!
東京・横浜に点在する「日本を楽しめる人気スポット」に海外のゲストを案内するなら、首都高速道路の利用が便利。高架上から様々な風景が眺められるドライブは、それ自体も楽しい思い出づくりに。外国人ゲストにも、きっと喜んでもらえるはず!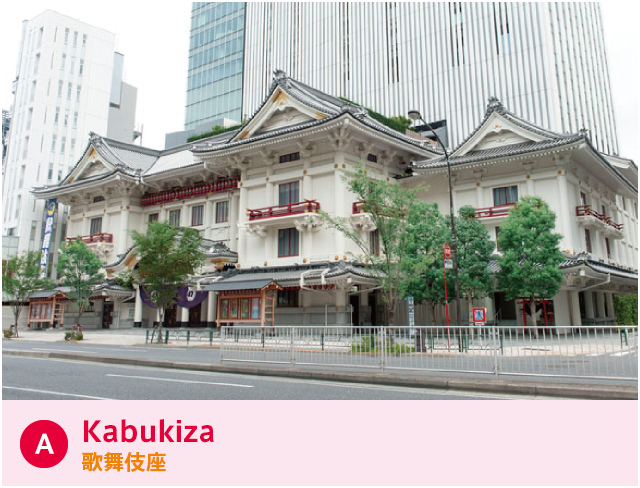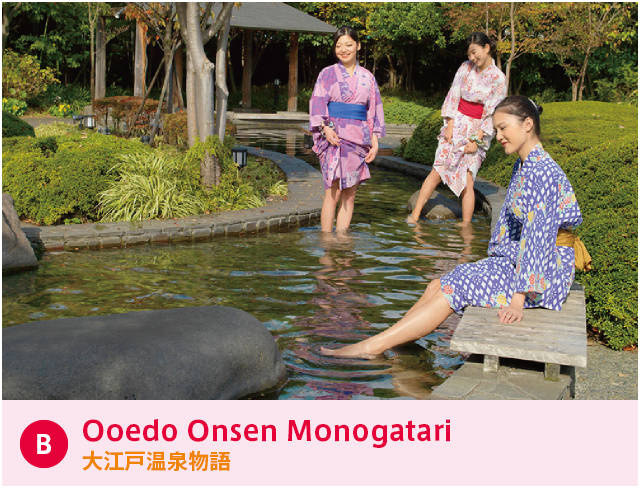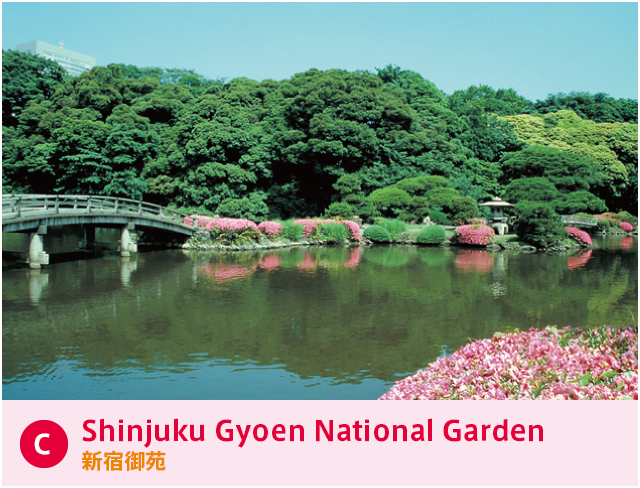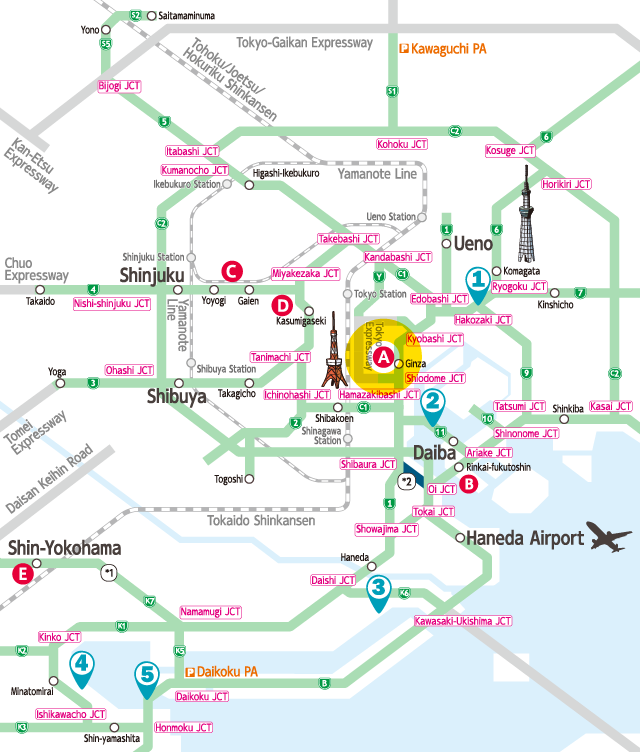 Kabukiza
A Kabuki theater that reopened in April 2013. Kabuki plays can be seen throughout the year. You can choose to see just one act of a play for a reasonable price, and English subtitle guidance is available, making it a popular option for international visitors.
2013年4月に新開場した歌舞伎の専門劇場。年間を通して歌舞伎を上演している。好きな幕だけを気軽に鑑賞できる一幕見席は料金もリーズナブルで英語版の字幕ガイドも利用でき、外国人ゲストにもおすすめ。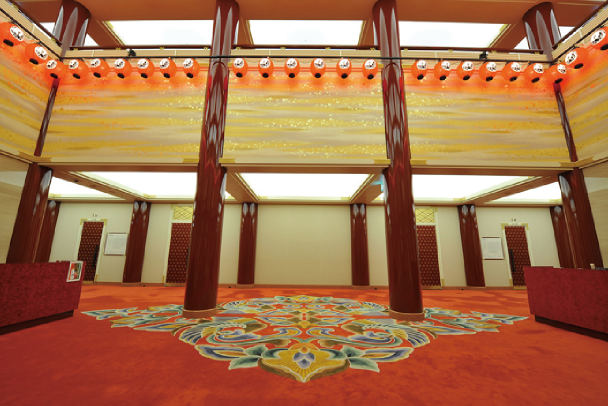 【Information】☎03-3545-6800 【Address】4-12-15 Ginza, Chuo-ku,Tokyo <Google Map>【Business hours】・【Business holiday】・【Fee(incl. tax)】Varies by month (inquire for details.) 【Parking】272 vehicles(8:00 to 22:00 300 yen/30 minutes, 22:00 to 8:00 100 yen/60 minutes, max 1,500 yen *2,200 yen for surface parking)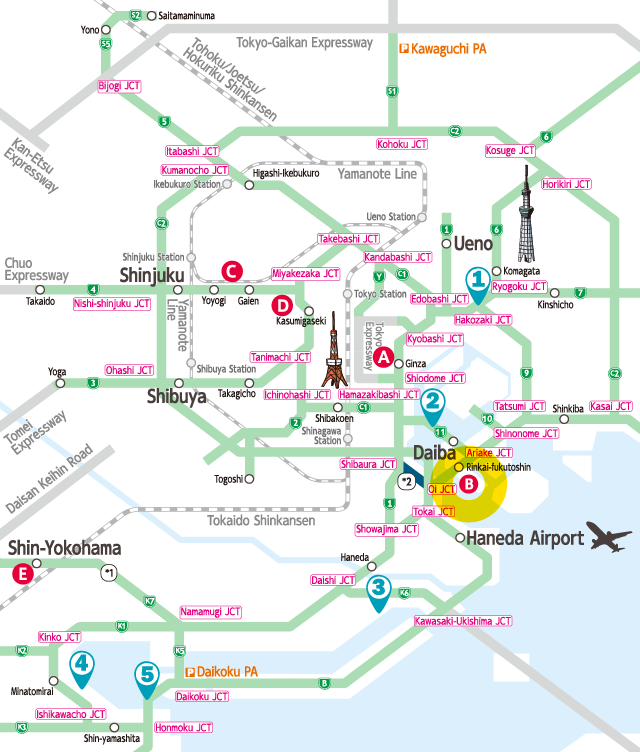 Ooedo Onsen Monogatari
Recommended spot where you can enjoy a hot spring bath even late at night, and lounge in a yukata while enjoying the atmosphere of old Edo. Please note that guests with tattoos, stick-on tattoos, and body paint are not allowed to enter.
深夜でも温泉を楽しめ、浴衣でくつろぎながら江戸の下町風情を楽しめるのがオススメポイント。入れ墨・タトゥー・タトゥーシール・ボディペイントのある方は入館NGなので要注意。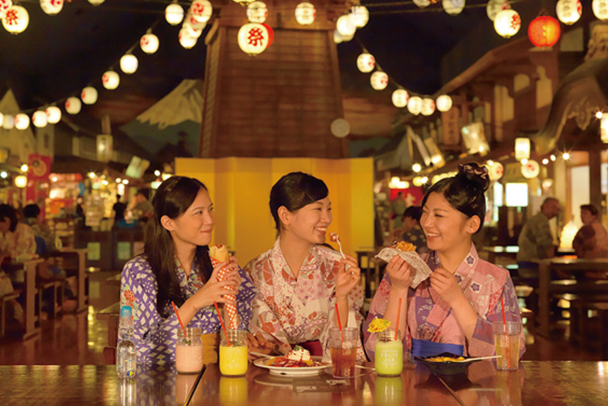 【Information】☎03-5500-1126 【Address】2-6-3 Aomi, Koto-ku, Tokyo <Google Map>【Business hours】11:00 to 9:00 the following morning *Last entry at 7:00 (replacement system), until 23:00 on Apr. 13 and May 11 【Business holiday】Open everyday 【Fee(incl. tax)】Middle school student and older: Daytime weekdays 2,612 yen, Saturdays, Sundays, and national holidays 2,828 yen; Age 4 to elementary school age 1,058 yen; Under age 4 free; Entry fee may vary based on time of entry, May 3-7 +324 yen 【Parking】216 vehicles (1,000 yen for up to 4 hours, 100 yen/30 minutes after that, maximum 1,500 yen)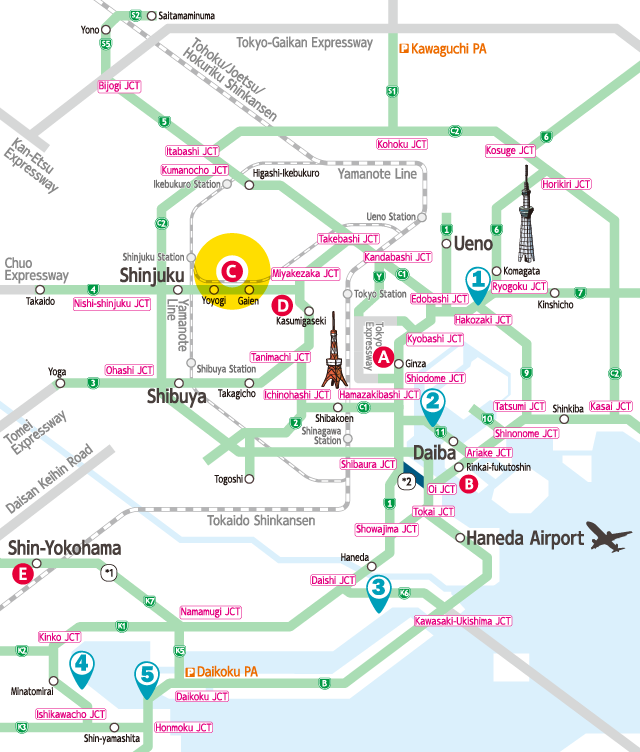 Shinjuku Gyoen National Garden
This tranquil, beautiful garden in the middle of the city is a popular spot that is often featured in overseas media. Every year from the end of March to the end of April, during peak cherry blossom viewing season, the park becomes so crowded that there are lines to enter, so it is recommended to come early in order to secure a parking spot. Bringing alcohol into the garden and drinking it there is prohibited.
都心にある静かで美しい庭園として、海外メディアでもよく紹介される人気スポット。例年3月下旬~4月下旬の桜が見頃になる時期は花見客で入口に行列ができるほど混雑するので、駐車場の確保に早い時間から行くのがオススメ。園内はお酒の持ち込みが禁止されているので注意。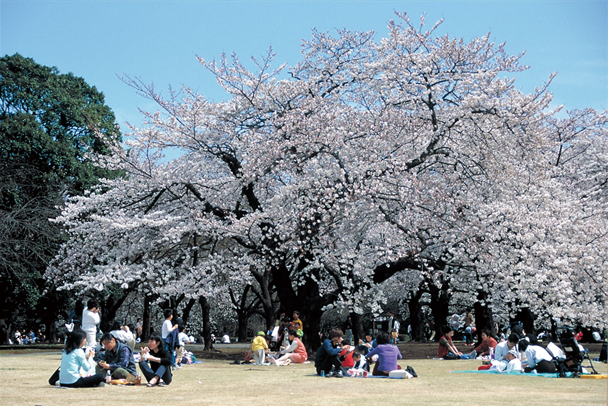 【Information】☎03-3350-0151 【Address】11 Naito-machi, Shinjuku-ku, Tokyo <Google Map>【Business hours】9:00 to 16:30 *Last entry is at 16:00.  【Business holiday】Mondays (When Monday is a national holiday, the following weekday.) *Open everyday from Mar. 25 to Apr. 24 【Fee(incl. tax)】General admission; 200 yen, Elementary and middle school students 50 yen; Younger children free 【Parking】200 vehicles (Okido Parking Facility: 500 yen for up to 3 hours, 100 yen/30 minutes after *Open 8:00 to 20:00, last entry 19:00) * Note that using toys, sports equipment and the like in the garden is prohibited, as is bringing along and drinking alcohol in the garden.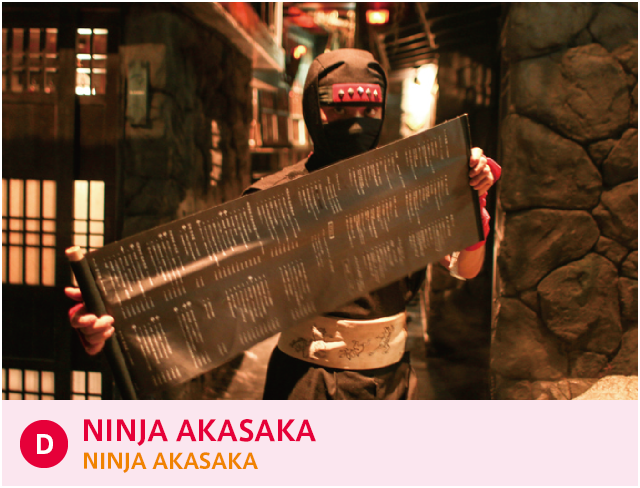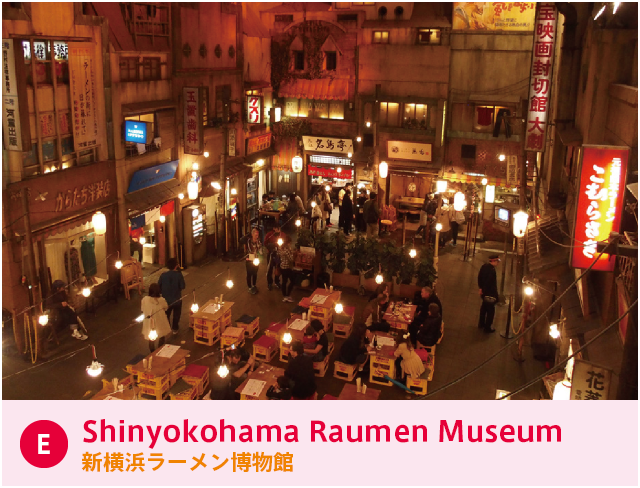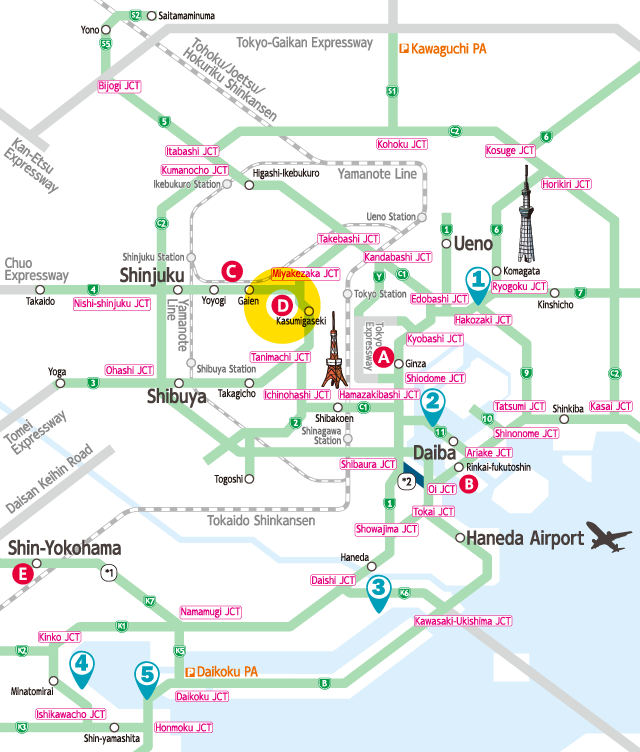 NINJA AKASAKA
When shown to your seat you will pass along an carefully contrived ninja route, and these and other touches will make you feel like you've entered the ninja's world. The menu is creative cuisine with a Japanese base, and the course offerings are popular with overseas visitors. Ingredients can be adjusted for religious preference.
席へ案内される時もからくり仕掛けの忍者道を通るなど、様々な趣向で忍者気分を味わえる。メニューは和食をべースにした創作料理で、海外の人にはコース料理が人気。宗教上食べられない食材にも対応可。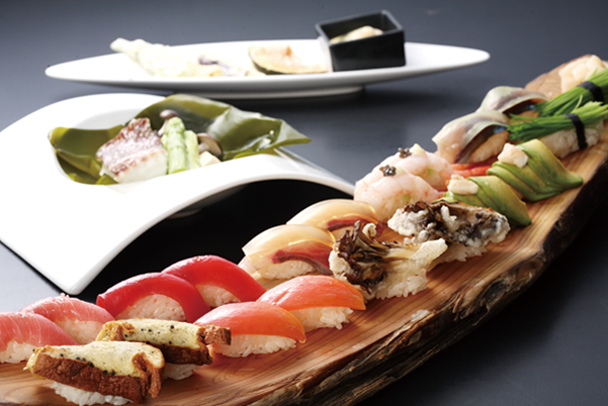 【Information】☎03-5157-3936 【Address】Tokyu Plaza Akasaka 1F, 2-14-3 Nagatacho, Chiyoda-ku, Tokyo <Google Map>【Business hours】Weekdays 17:00 to 1:00 (Enter by 22:30), Sundays and holidays 17:00 to 23:30 (Enter by 21:45) 【Business holiday】Open everyday 【Fee(incl. tax)】YAMATO SPRIT Course 7,558 yen, Hanzou Course 10,800 yen, Vegetalian Course 6,156 yen, etc. 【Parking】Paid parking available nearby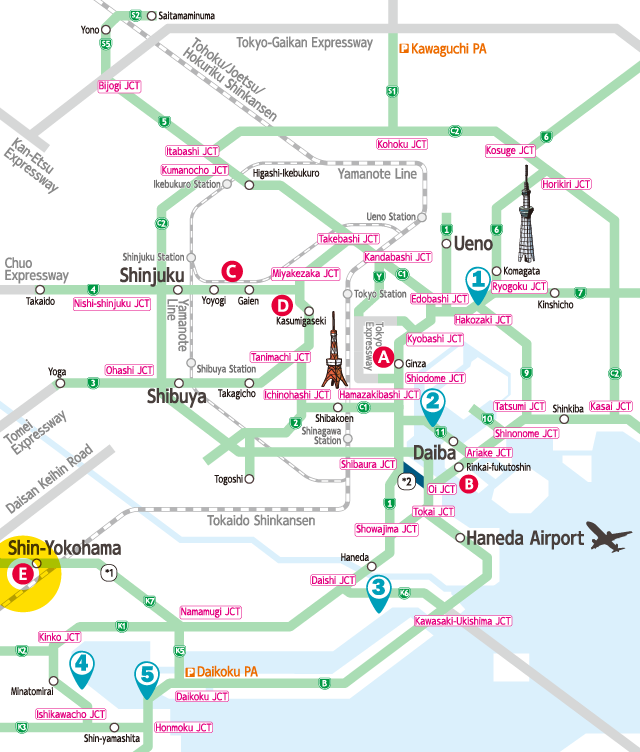 Shinyokohama Raumen Museum
Enjoy comparing the ramen of 9 different famous shops in our retro-style atmosphere. We serve ramen to suit a variety of dietary restrictions, including vegetarian, halal, and gluten-free.
昭和のレトロな雰囲気の中で、9軒のラーメン有名店の食べ比べを楽しめる。ベジタリアン、ムスリム、グルテンフリーなど、食事の制約があっても食べられるラーメンも提供されている。
【Information】☎045-471-0503 【Address】2-14-21 Shinyokohama, Kohoku-ku, Yokohama-shi, Kanagawa-ken  <Google Map>【Business hours】11:00 to 22:00 (Saturdays to 22:30, Sundays and national holidays from 10:00) 【Business holiday】Open everyday 【Fee(incl. tax)】1-day pass: Middle school student and older 310 yen; Elementary school student 100 yen; Senior (60 and older) 100yen; Under school age free 【Parking】175 vehicles (250 yen/30 minutes, maximum 1,600 yen)