Environmental activities
Shutoko Group will aim to achieve carbon neutrality by 2050.
Not only are we contributing to sustainable development, we are working to preserve the environment along our highways and the planet to ensure a more harmonious co-existence of local communities with their environment.
Carbon Neutral Strategy
We established the Shutoko Carbon Neutral Strategy to realize carbon neutrality by 2050.
Towards the achievement of a sustainable society - and to support the city, the people and their livelihoods as we always have - we will work to ensure the maximum effective utilization of our roading infrastructure as the major arteries of the Tokyo region. We will also refine our existing environmental initiatives.
Outline of
the Shutoko Carbon Neutral Strategy
The movement for carbon neutrality accelerated globally with the Paris Agreement which entered into force in November 2016, giving momentum toward achieving the goal.
Based on this overarching trend, Shutoko is moving down the path to carbon neutrality.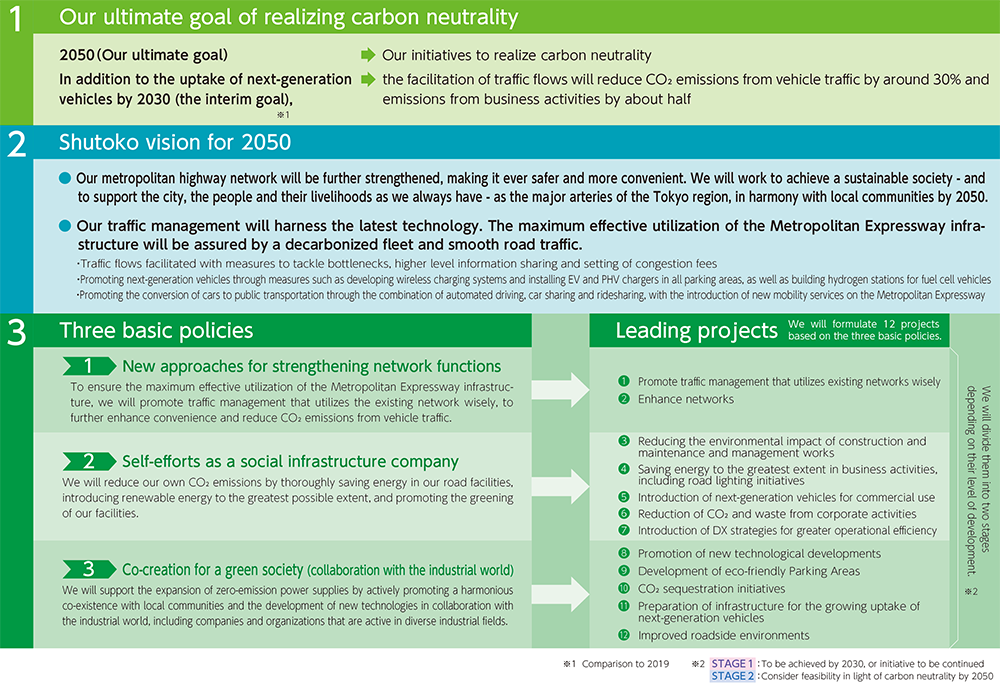 Our ultimate goal of
realizing carbon neutrality
We have established intermediate targets to be achieved in FY2030
as the interim year of our initiatives to realize carbon neutrality by 2050.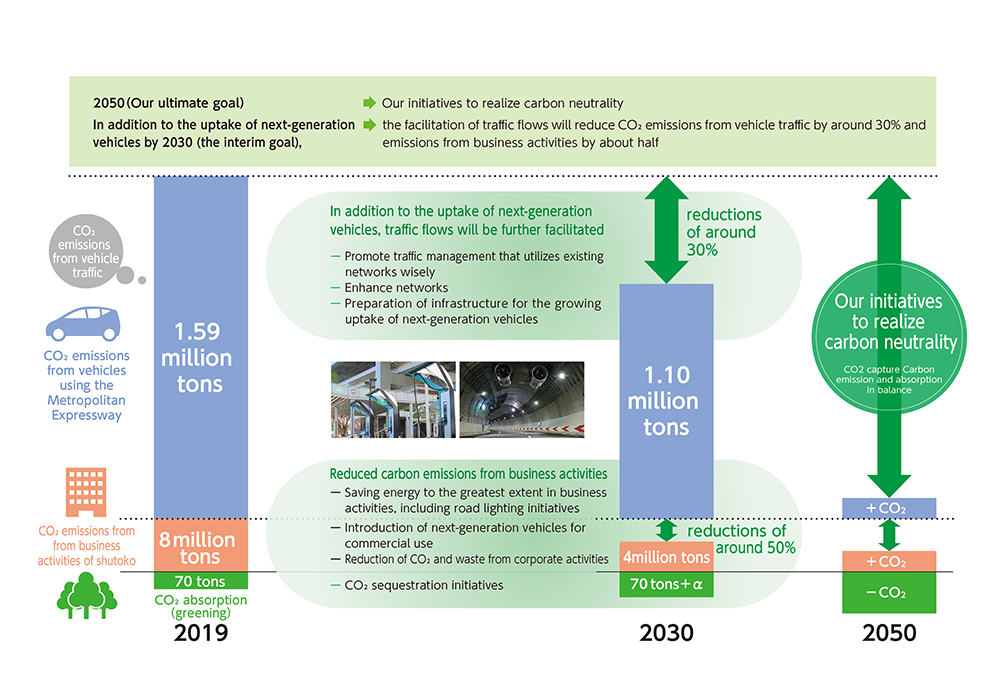 Shutoko vision for 2050
1Promote traffic management that utilizes existing networks wisely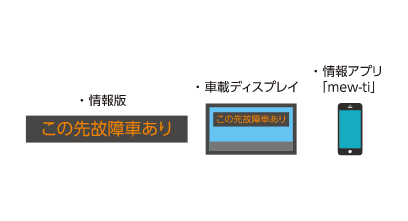 2Enhance networks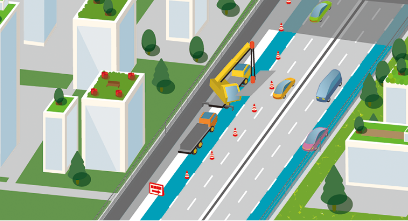 3Reduce the environmental impact of construction, maintenance, and management works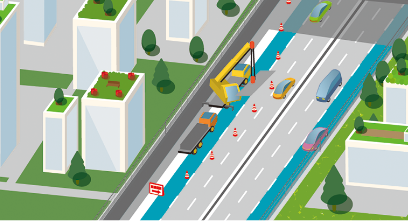 4Save energy to the greatest extent in business activities, including road lighting initiatives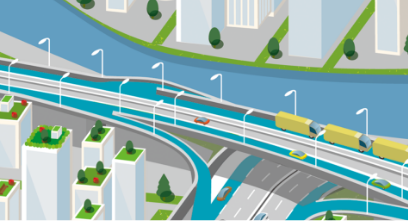 5Introduce next-generation vehicles for commercial use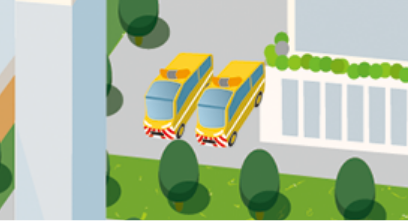 6Reduce CO2 and waste from corporate activities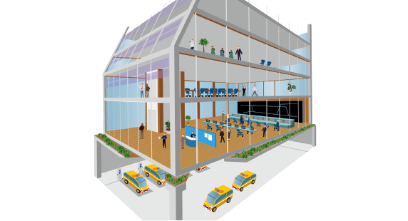 7Introduce DX strategies for greater operational efficiency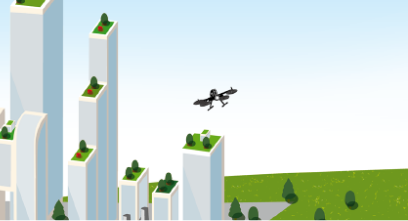 8Promote new technological developments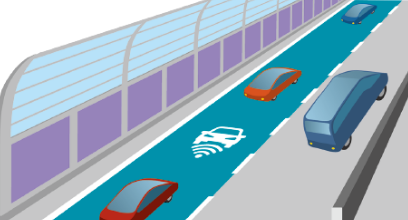 9Develop eco-friendly parking areas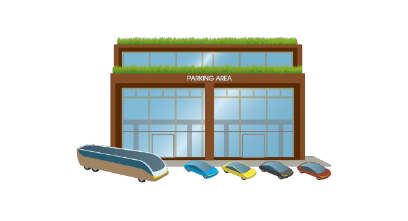 10Promote CO2 absorption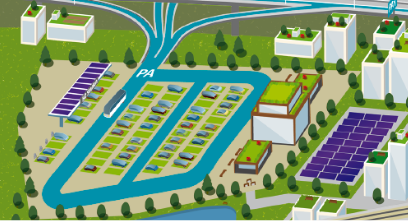 11Develop an environment for disseminating next-generation vehicles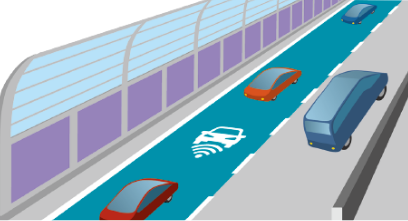 12Improve roadside environments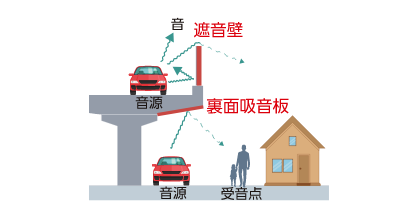 Three basic policies
New approaches
for
strengthening
network functions
To ensure the maximum effective utilization of the Metropolitan Expressway infrastructure, we will promote traffic management that utilizes the existing network wisely, to further enhance convenience and reduce CO2 emissions from vehicle traffic.
Self-efforts
as a
social infrastructure
company
We will reduce our own CO2 emissions by thoroughly saving energy in our road facilities, introducing renewable energy to the greatest possible extent, and promoting the greening of our facilities.
Co-creation for a green society
(collaboration with the industrial world)
We will support the expansion of zero-emission power supplies by actively promoting a harmonious co-existence with local communities and the development of new technologies in collaboration with the industrial world, including companies and organizations that are active in diverse industrial fields.