We will introduce our recommended driving courses around tourist destinations and famous spots in Kanto. If there are any spots that look interesting, please give them a visit.
Telephone Number
Address
Hours
Closed
Parking
Admission fee
Tokyo Metropolitan Art Museum
About 7 min. from(1)Ueno[183]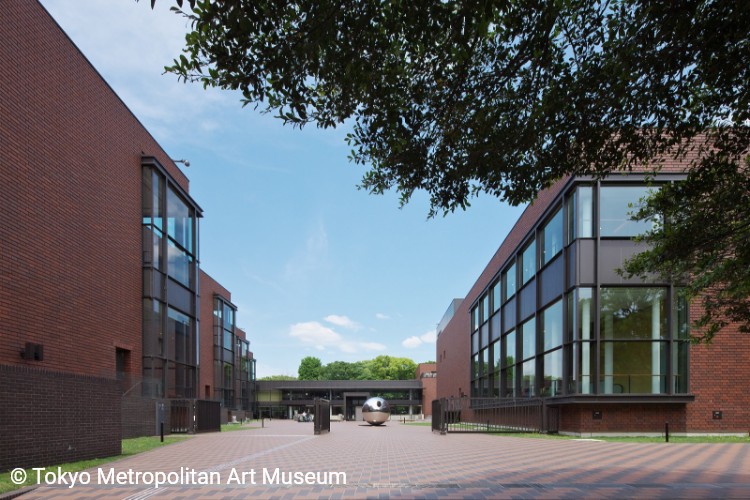 Opening in 1926, it is Japan's first public art museum. Aiming to be a "doorway to art" open to everyone, various exhibitions and events are held which children to adults can enjoy. The museum also has welcoming shops, restaurants, and a cafe.
03-3823-6921
8-36 Ueno-Park, Taito-ku, Tokyo
9:30–17:30 *9:30–20:00 on Fri. during special exhibition periods (Admission until 30 min. before closing time)
1st and 3rd Mon. *Special exhibitions and thematic exhibitions are closed every Mon. (or the following day if Mon. is a national holiday).
Nearby
Akihabara
About 5 min. from(1)Honcho[181][182]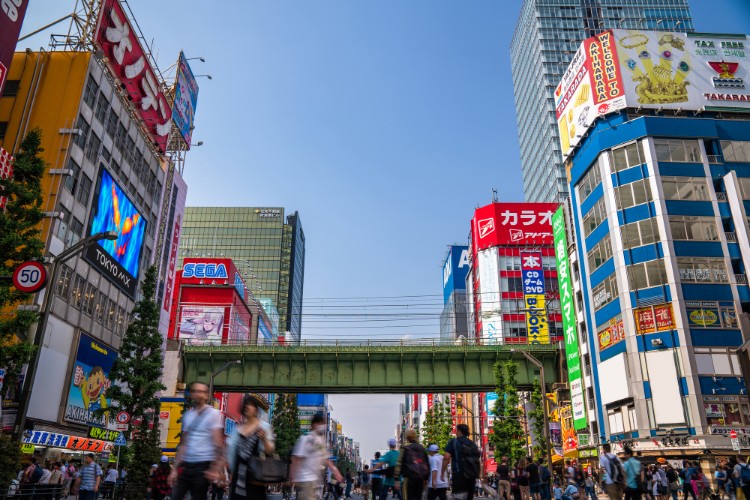 The area surrounding JR Akihabara Station. After World War II, the number of stores selling electric appliances and electronic equipment would grow and now it is visited by a great number of tourists as the worldÅfs best ÅgElectric Town.Åh While there were many electric appliance retail stores in the beginning, in adapting to the times, a wide variety of genres have come together, including music, video games, animation, idols, and more. It continues to be the source of Japanese pop culture.
Tsukiji Outer Market Restaurants and Shops
About 4 min. from(C1)Ginza[15][16]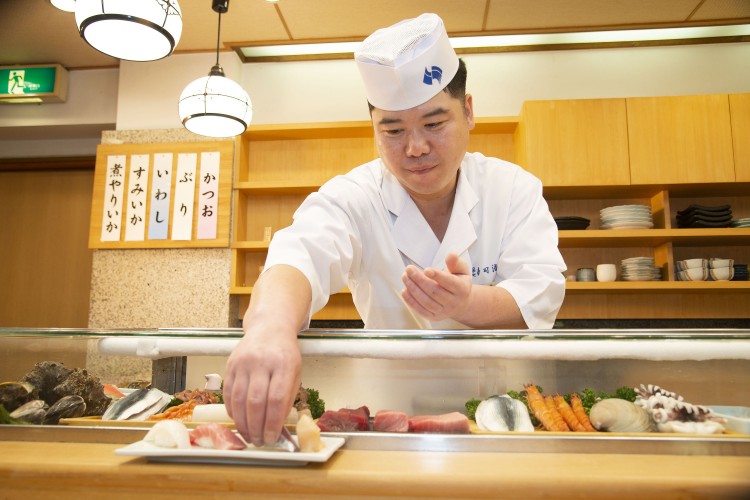 A shopping street mostly dealing with fresh food in Tokyo's Chuo Ward. Besides the seafood shops and restaurants, 460 shops relating to "Eating" have gathered, including kitchen utensils such as tableware and kitchen knives. Even after the nearby Tsukiji Wholesale Market moved to Toyosu, its bustling activity remains unchanged. Besides the regular customers, as many tourists from abroad also visit, shops with menus in foreign languages and staff fluent in languages have also been increasing, making it easy for people who do not understand Japanese. The photo is of Tsukiji Sushi Sei, a popular restaurant established over 130 years ago with many repeat customers from abroad.
*Please be aware that this shopping street prohibits eating and drinking while walking on the street.
Hama-rikyu Gardens
About 4 min. from(C1)Ginza[15][16]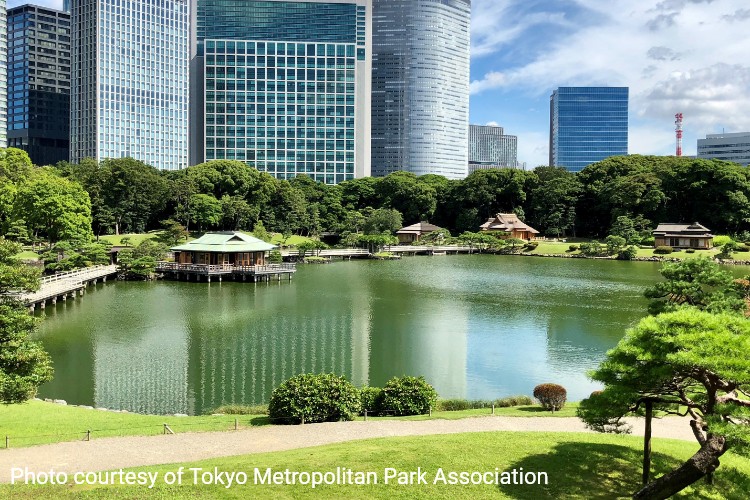 A metropolitan garden located in Tokyo's Chuo Ward. In the Edo period, this garden of the Tokugawa Shogunate functioned as the branch castle of Edo Castle. The water in the "tidal pond" within the garden is seawater drawn from Tokyo Bay, making it so you can enjoy the changes in scenery brought by the ebb and flow of the tide. In 1952, the area including the water and its surroundings was designated as a National Special Place of Scenic Beauty and a National Special Historic Site.
Tokyo Metropolitan Teien Art Museum
Near(2)Meguro[203]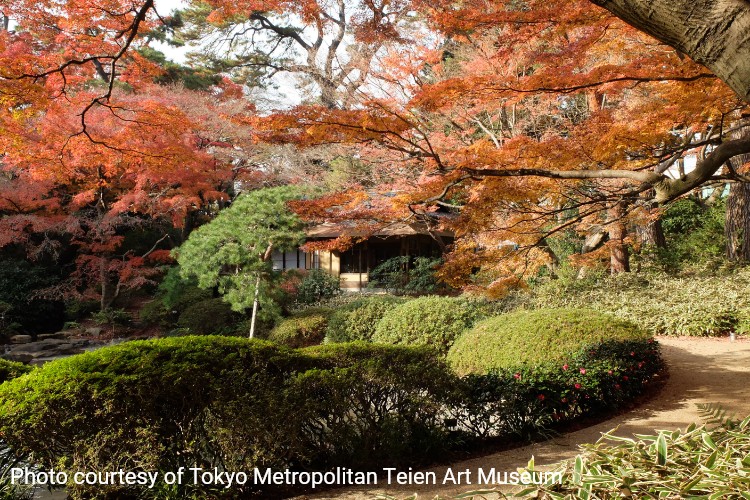 A metropolitan art museum located in Tokyo's Minato Ward. The latest technology was utilized on the building during its construction in the early Showa period and the inside of the museum has been done uniformly in the Art Deco style, from the floors to the lights. One step inside and you will be overwhelmed by its modern elegance. The garden is separated into areas such as the Japanese garden and the Western garden, allowing us to enjoy various landscapes each season.
SHUTOKO MAP